Family Life
Inside Out: Autism: Be Aware
Aug 30, 2017
Martha Manikas-Foster
One in every 64 American children today fall on the autism spectrum. The Centers for Disease Control has noted an increase in the diagnosis, as well as the need for a coordinated national response to improve the lives of people with autism.
Karla Akins is doing her part to enrich the lives of children with autism and their families. Karla's the mother of five, including twin sons she and her husband adopted right from the Neonatal Intensive Care Unit. As Isaiah and Isaac grew they were diagnosed with fetal alcohol disorder, developmental delays, and autism.
Karla knows autism, and the isolation, confusion--and the faith and reward--involved in parenting autistic children. She shares these in her new book "A Pair of Miracles: A Story of Autism, Faith, and Determined Parenting."
She also shares some of her insights in this Inside Out podcast of our conversation.
"We could not have taken this journey and believed that God was up to something good without His grace. And that's something I live by," she says. "And I've learned how outrageous His love is for us. That He had a plan for my boys and loves them more than I love them really helped me."
Click on the LISTEN or DOWNLOAD icon above if you don't know very much about autism but want to make your church and community a better place for families who know it well. In this conversation, she outlines the church program she developed to help include autistic children in the life of the congregation.
And go ahead and click on the LISTEN or DOWNLOAD if your family lives with autism, because Karla Akins has some words of encouragement for you.
"You're not forgotten. I know that it feels like you're forgotten, but I promise you, you're not forgotten," she says. "Always, always know that God loves your child more than you love your child, that God's always up to something good, and He has a plan for your child just as He has a plan for you."
Connect with Karla's blog.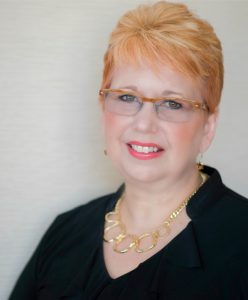 Learn about her book "A Pair of Miracles: A Story of Autism, Faith, and Determined Parenting."
Read More