Family Life
Inside Out: Becoming a Pilgrim
Sep 12, 2018
Martha Manikas-Foster
When our friends are honest, we find that they, like us, feel uncomfortable, unsettled, or uprooted. The discomfort springs from the tone of national politics, the struggles with church life, or any of the number of things that can go awry, sometimes close to home.
Author Michelle Van Loon believes that this unsettledness can work for good. A sense of dissatisfaction has always helped--at least when it comes to growing God-followers.
"Those of us who are overly comfortable have no real incentive to follow Him," she says.
Van Loon joins me in this recorded conversation to talk about the themes in her newest book: "Born to Wander: Recovering the Value of Our Pilgrim Identity."
Whether we're wandering aimlessly or have been exiled from someplace we once belonged, our discomfort can motivate us to become what we're meant to be: pilgrims journeying toward a sacred destination with Jesus.
It's a journey that will test us. We'll be tempted to settle for a vision of faith that's really the "pursuit of worldly success baptized in Bible-sounding language," Van Loon says. We'll be tempted to war with the culture, or maybe gather in the bunkers to keep safe.
"You know people that war against culture, or hide from culture, or settle for what culture tells us is success," she says. "Jesus is calling us to follow Him, and that looks like courage, confession, faithfulness, and love."
Join us for an 18-minute conversation about dissatisfaction, pilgrimage, and Jesus. Just click on the LISTEN or DOWNLOAD link above. If you do, you'll hear me ask: "It's not like I need to go out and buy a wardrobe with lace collars and long black dresses and lots of buckles, right?"
Learn more about Michelle Van Loon and her book "Born to Wander."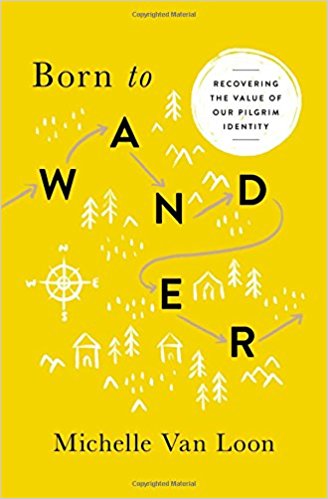 Read More