Family Life
Inside Out: Help Syrian Refugees
Jul 20, 2016
Martha Manikas-Foster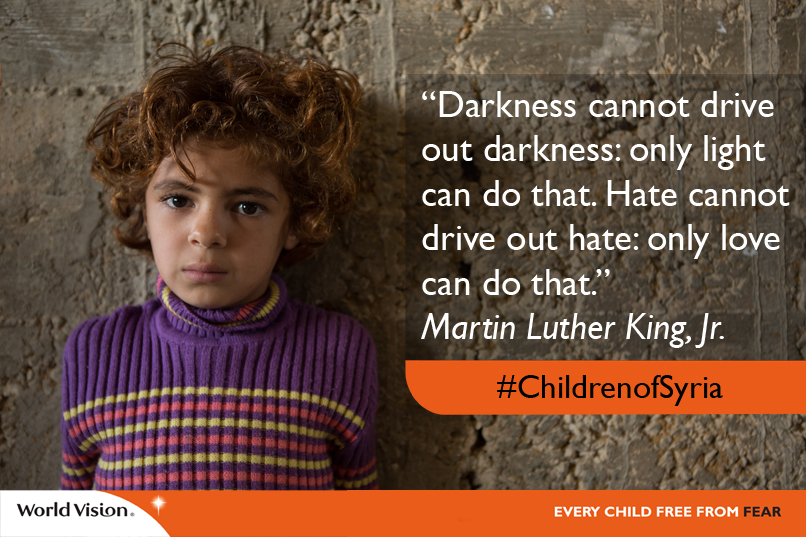 Sixty-five million: the number of refugees worldwide now equals the population of the United Kingdom.

"The three big refugee areas people are coming from are Afghanistan, Somalia, and Syria. Syria is producing the most right now," says Lauren Fisher, who works with the Christian humanitarian organization World Vision.

Between 11 and 13 million Syrians are refugees. Half of those are children.

"Children are really the most heartbreaking in this crisis. They're the most vulnerable."

For five years Syrians have been fleeing civil war and incursions by ISIS. Some of those who are displaced remain within Syria's borders. Others live as refugees in other countries. Of those, some have found a temporary home in official refugee settlements that provide shelter and nutrition. Others, like those who've made it to Lebanon, live in makeshift communities that grow up in farmers' fields.

"So these are not camps where there's sanitation set up, where there's going to be clean water," Fisher says, "so you imagine the diseases associated with that."

Add to the threat of disease the likelihood of malnutrition, the interruption of education, and the possibility of exploitation. Because of the number of children threatened, Syria is losing an entire generation.

"What we think about is what we call a lost generation: millions and millions of children, who now have no access to education, maybe haven't for five years. Maybe they're being married off early, maybe they're working, and what does that mean for the next generation, then, especially in a region that right now so desperately needs talented, bright, young people? We're losing them because of all these things going on with war."

What can those who are far away do?

Pray.
*"With this complicated situation," Fisher says, "I think we really all do need to be praying for peace, because people do want to go home."

Become aware.
*Listen to my 12-minute conversation with Lauren Fisher by clicking on the LISTEN or DOWNLOAD button above.
*Read up on the Syrian refugee crisis.
Act.
*World Vision offers information on hosting a Refugee Sunday at your church, encouraging your legislators to support of Syrian refugee relief, and raising funds to contribute to refugee aid.

Just the amount of money many North Americans carry in their pockets can enrich the life of a Syrian refugee. Through World Vision, for instance, $4 can provide a solar light to a refugee living in an unsafe area, and $10 can provide access to safe water for a child through chlorination.

"There's a lot of ways to get active and to get involved," Fisher says. "Think of people in this crisis as being just people with hopes and dreams like the rest of us."
Read More