Family Life
Inside Out: Messy Hospitality
Jun 7, 2017
Martha Manikas-Foster
In a time of strong opinions and emotional battle lines, Christ continues to call His people to hospitality. But be prepared: His kind of hospitality is messier--and more transformational--than you might think.
"I think hospitality humbles us because it makes us shift our focus from ourselves to other people," says Michelle Lazurek, my guest on this Inside Out podcast. "I think it also takes that idea of condemnation away. That it takes us not condemning someone else for their lifestyle--for what they're doing--and it allows us just to meet a need."
Michelle Lazurek, of Coudersport, Pennsylvania, is the author of the book "An Invitation to the Table: Embracing the Gift of Hospitality." She believes that the hospitality that Jesus offered—and that He calls His followers to offer—is not the linen tablecloth and china teacup variety many imagine.
"Hospitality is so much more than just 'Oh, I'm going to invite you over to my home.'" She says. "It's a lifestyle; it's a way to be and I think as disciples it's an essential part of our growth and I think we all need to embody it more."
Lazurek believes that when Jesus sent out His followers with no provisions He defined His purpose for hospitality. He told the disciples that they would meet people along the way who would house and feed them as they shared His Good News.
"God really wants us to be interdependent on our brothers and sisters, rather than independent from them," Lazurek says. "So, I think, to embody hospitality really flips the script on what we know today as Christians, because we are extremely independent as Christians. We often don't want to accept help; we don't want people to think that we're less than perfect."
We're called to hospitality. We know that. But what that looks like will be different in different situations.
"It's about giving what you have to God, and letting Him multiply it and bless others with it," Lazurek says.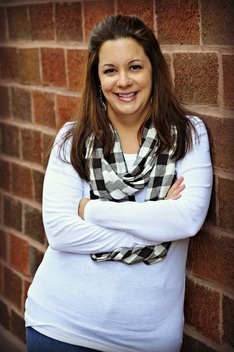 Listen to our full conversation in this podcast. You can do this by clicking on the LISTEN or DOWNLOAD icon above.
Learn more about Michelle Lazurek.
Find out about her book, "An Invitation to the Table: Embracing the Gift of Hospitality."
Read More