Family Life
Inside Out: Young Mothers and Fear
Mar 11, 2015
Martha Manikas-Foster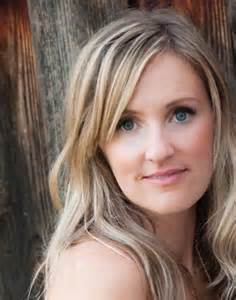 Mothers of young children get weary. And beneath much of that weariness is fear, according to Mandy Arioto.
Does that surprise you?
"We try and protect and manage every possible detail and foresee anything that could possibly happen," she says. "And it's super exhausting."
Arioto is a mom, spouse, and the Director of Marketing and Membership for MOPS International, the organization that supports 4,000 groups of Mothers of Preschoolers around the world.
"There's so many things to worry about throughout the day as a parent, right? I worry about packing a healthy lunch in their lunchbox and I worry about whether they're going to get into college," she says. "We're doing hard things every day in raising the next generation, and I think the fact that we worry simply means that we're taking this whole gig pretty seriously."
While worry may motivate us to be intentional, for the most part fear actually gets in the way.
"Fear provides healthy caution, but sometimes it seems to produce undue stress and anxiety over things that we have little or no control over," she says.
If we pour too much energy into managing the details only God has the power to control, we'll miss many of the treasures that come with cherishing our children "in the moment."
How can mothers gain perspective and relax into their parenting responsibilities? Arioto recommends two strategies: find a tribe and find a mentor.
Click on the LISTEN or DOWNLOAD icon above to hear my 16-minute conversation with Mandy Arioto. We talk about how a tribe of women at the same stage of life can quiet some of the fear of parenting, and how a woman farther along the journey of parenting can provide perspective as a mentor.
Learn how MOPS can help mothers of young children find both a tribe and a mentor.
Read More