Family Life
The American Bible Challenge
Jun 5, 2014
Sonny Delfyette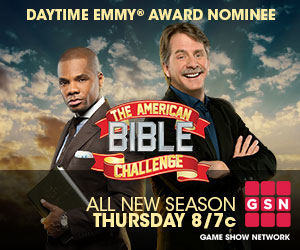 Sonny chats with Jeff Foxworthy, host of The American Bible Challenge. The American Bible Challenge is a fun, spirited game show that celebrates the Bible, its teachings, relevance and place in American culture.

 It airs Thursday nights at 8 on The Game Show Network. www.gsntv.com

Comedian Jeff Foxworthy is the largest selling comedy-recording artist in history, a multiple Grammy® Award nominee and the best-selling author of 11 books.
Widely known for his redneck jokes, his act goes well beyond that to explore the humor in everyday family interactions and human nature.

You can join in the laughs in this podcast.