Family Life
The Resurrection of Gavin Stone
Apr 28, 2017
Sonny Delfyette
"The Resurrection of Gavin Stone" is a faith-based comedy: A washed-up former child star (Brett Dalton of Marvel's Agents of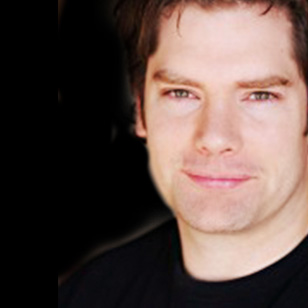 Shield), is forced to do community service at a local megachurch. Instead of doing janitorial work, Gavin pretends to be a Christian to land the part of Jesus in their annual Passion Play, only to discover that the most important role of his life is far from Hollywood.
Sonny chats with the film's director Dallas Jenkins in this podcast.
How did Dallas come to work with Pastor James McDonald (Walk in the Word-Vertical Church) on "The Resurrection of Gavin Stone"?
Did the movie's star Brett Dalton develop a real relationship with Christ during filming?
How did WWE Legend Shawn Michaels do in his film debut?
And why is this the perfect movie to share with those who don't know Christ?
Those answers and more in this 13 minute interview.
Also starring Anjelah Johnson-Reyes, D.B. Sweeney (The Cutting Edge), and Neil Flynn (Mike of ABC's The Middle). "The Resurrection of Gavin Stone" is available on DVD/ Blu-ray, and Digital download starting May 2nd. Rated PG.
For more on the movie, you can visit www.resurrectionofgavinstonemovie.com
Facebook: https://www.facebook.com/GavinStoneMovie
Twitter: @GavinStoneMovie
Hashtag: #GavinStoneMovie
Trailer: https://www.youtube.com/watch?v=eMmCyA8jcSQ
Read More