Family Life
Vince D'Acchioli Has Advice For Men!
Mar 24, 2017
Sonny Delfyette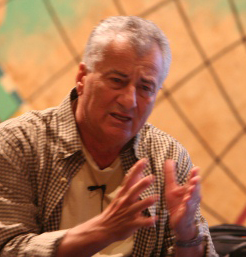 Vince D'Acchioli is one of the keynote speakers at the 'Iron Sharpens Iron' event, Saturday, April 8 at the Wesleyan Church of Hamburg.
Vince was a very successful businessman of a Fortune 500 Company, and living the fast life! But then, his world came crashing down.
How did the Lord save his life? Vince answers in our chat. Vince also shares: Why are men leaving the church? Why should men be the leader in their homes? Why should men attend a seminar like 'Iron Sharpens Iron'? And, Vince also shares some of his "Secrets to Life" in this podcast.
For more on the event, you can visit ironsharpensiron.net For more of Vince's story and his On Target Ministry, you can visit otm.co.