First Baptist Church Oxford
One More Final Exam
May 19, 2019
Jeff Holeman
Colossians 3:1-17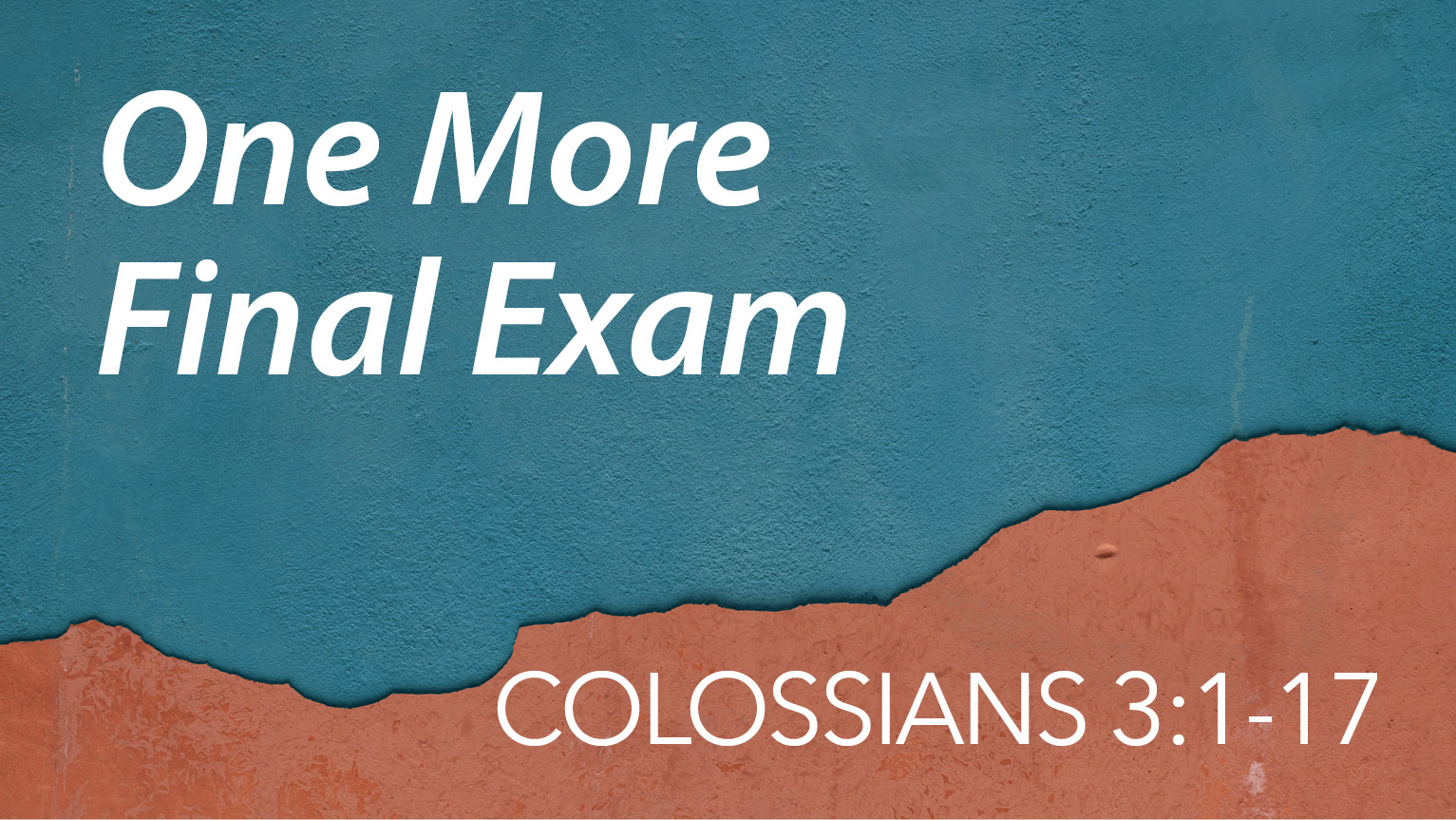 Question 1: What difference does a relationship with Jesus make?
Question 2: What do I do with my old self?
Question 3: Why should I care for those who are different?
Question 4: How should a follower of Jesus live?
Question 5: What is the key to staying strong in a hostile culture?

Invitation: Will you lay your life before Jesus as a blank check?