Rancho Bernardo Community Presbyterian (OLD)
Grateful To Be On Mission
Nov 24, 2013
Dr. Neal Nybo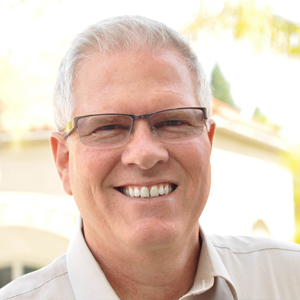 Luke 17:11-19
We are finishing up our series on being on mission with God. We have been learning about how God is at work in us and using us to work in others. There is a story in Scripture that wonderfully ties together God's work in us when we move out and do what Jesus says. There are two great lessons in it for us about being on mission with God. It's the story of ten lepers who were healed by Jesus. Most of us have heard the story. Listen to it again and see if you catch the connection between a person's personal healing with being on the move with Jesus.
11 Now on his way to Jerusalem, Jesus traveled along the border between Samaria and Galilee. 12 As he was going into a village, ten men who had leprosy met him. They stood at a distance 13 and called out in a loud voice, "Jesus, Master, have pity on us!" 14 When he saw them, he said, "Go, show yourselves to the priests." And as they went, they were cleansed. 15 One of them, when he saw he was healed, came back, praising God in a loud voice. 16 He threw himself at Jesus' feet and thanked him—and he was a Samaritan. 17 Jesus asked, "Were not all ten cleansed? Where are the other nine? 18 Has no one returned to give praise to God except this foreigner?" 19 Then he said to him, "Rise and go; your faith has made you well."
We are changed as we are on mission with God
Did you notice the connection between their engaging in Jesus' direction and their personal healing? It's in verse 14, as they went, they were cleansed. Jesus wants us to be involved with him and his mission, not just because he needs manpower, but because it's good for us. Here is a Biblical pattern we can count on. God directs, we respond, God acts. When did the waters of the red sea begin to part? When Moses did as God directed and responded by stretching out his hand. When did the river Jordan begin backing up for Joshua, when the priests stepped into the water, not before. When did the disciples experience demons submitting to them in Jesus name, when they went out to the towns as he directed.
If you want to grow, experience God, perhaps find healing, be a part of something greater than yourself, ask God how he wants to use you, and go. Growing as we go, or being healed as we heal others is built into us as human beings. A friend of mine married a beautiful young woman who said she often felt invisible, that is, it seemed to her that she was often overlooked, not paid attention to. My friend grew up with a mother who was just the opposite. Everyone noticed her. She was so flamboyant and opinionated. My friend learned to tune out that significant woman in his life. Fast forward to five years into his marriage. The new significant woman in his life, his wife, complained that he seemed to tune her out. It made no sense to him, and even if it did, it was his normal way of life. But, he loved her so when she said his behavior hurt her because she had grown up feeling invisible; he set out to be different. It took effort and changing a lot about the way he responded to her, but over time, she felt listened to. She was visible to an important person in her life, maybe for the first time.
What my friend discovered, was that he had changed in other ways as well. He hadn't just begun to listen to his wife; he had become a good listener in general. He no longer tuned people out, even loud, flamboyant women. He had set out to do something for someone else and as he went, he was healed. God takes that principle and multiples it in infinite, divine ways. Test it out. It's a key reason we think being on mission with God is so important for our own growth. Find out where God wants you to go, wants you to do, begin down that road and see how God changes you.
So, the first lesson we learn from the story of Jesus healing the ten lepers comes from the phrase, as they went, they were cleansed. We can say it this way; "We are changed as we are on mission with God." There is a second point, an invitation really, to something greater. We find it in the actions of the ten lepers. Ten called on Jesus for help. Ten were told to go to the priest and ten set out. Ten were healed while they were on their way. One came back to thank Jesus. Nine are never heard from again. Jesus points out, "Were not all ten cleansed? Where are the other nine?
18 Has no one returned to give praise to God except this foreigner?" I think the nine get a bad rap from many people. We aren't told that they were unthankful, only that they didn't return to thank Jesus. If anything, I think they share the sin of complacency. And, to be fair, they lived in a complacent culture. Prophets, healers, preachers were plentiful in Israel. Sure, this one really met their needs but, once he had, they had loved ones to see, life to catch up on. How long might they have been away from their friends and family? They might easily have had the attitude, "Thank you God for healing me…and helping me get on with my life. "
Why was the tenth leper different? Jesus describes him as a foreigner, a Samaritan. Being such, he had no expectation that a Jewish prophet would do anything good for him. So, he was overwhelmed when he found himself healed. It wasn't simply that he was healed; it was Jesus who healed him. It was an aha moment. It was so powerful that he wanted more of the person who healed him, not just the healing. C.S. Lewis describes this idea so profoundly in his book, Letters to Malcolm chiefly on Prayer. He writes, gratitude exclaims very properly, "how good of God to give me this." But adoration asks, "What must that being be like whose far off and momentary flashes of brightness are like this. One's mind runs back up the sunbeam to the sun."
In my not profound way, I think there is a difference between being thankful and being thank-God-full. A thankful person can be complacent. Thank you and now I need to get on with my life. Then there is the person who is Thank-God-full, who has their lives turned around by God's action. It's an aha moment. That is what the one leper had. It caused him to want more of Jesus. It's interesting to me that being healed, or for that matter, transformed, changed, forgiven, doesn't automatically result in a powerful, thank-God-full moment.
Powerful God moments are not automatic. In this case, only ten percent of the lepers had that moving experience. That's like just the front three rows in the sanctuary or café. I think if it was easy to miss out on what God had for you back then; it's even easier now because we live in such a consumer society. There is no denying that every single one of us is trained from birth to be a consumer. Our entire society and economy is dependent on all of us consuming. If you ever thought differently, 9/11 made it perfectly clear. Do you remember what we were told by Washington and every newspaper, what we, as patriotic Americans should do? Shop. Buying made us better people and a better country.
So we can be forgiven for having just a bit of consumer mentality. But a side effect of consumerism is the sense that it is all about me. Meeting my needs is the goal. And, we get jaded, critical, impatient. Just look at our cell phones. They are miracles of modern technology. Thirty years ago, homes had one phone on the wall in the kitchen. Fifty years ago phones, including the hotline between Kennedy and Khrushchev, had rotary dials. Ninety years ago, phones were the kind you held in two hands and asked for an operator. And one hundred years ago there was only telegraph, no phone at all. But, today, we can overhear this conversation in any Starbucks in the country. I hate my phone. I got the new upgrade and now I can't swipe left to right, I have to swipe right to left. Uploading pictures of my cat takes so long. Dude, your phone is sending that picture into space and back down to anywhere in the world, give it a second! Twenty five years ago, the only person who had anything like this phone was Captain Kirk!
In a world like ours, we can understand why so many people consume Christianity, looking to Jesus and the church to meet their religious needs. But, one could be just a little suspicious that our consumer culture may have influenced our understanding of the greatest gift in all of history when it ends up being the best consumer deal of all time. Jesus died so I can live as badly as I want all my life, then apologize at the end and get into heaven free. And, heaven has streets paved with…?
I think Jesus saw the potential for this outcome in the response of the nine who didn't return. I don't doubt they were thankful, and then they moved on with their lives. Being on mission with God never entered their minds or shopping carts. The one who returned was different. He had a thank-God-ful moment. What happened to him made him realized that everything including him, the world, God, life, was different than what he had understood it to be. Jesus had the answers, not just to his leprosy but to everything. The only reasonable thing for him to do was to go back to Jesus and start a new life there.
Back in 2000, Sean Connery was in a movie called Finding Forrester. Connery played Forrester, a Pulitzer Prize winning author who lived as a hermit in his New York City apartment. A young man in his neighborhood read the book, was moved by it and was inspired by Forrester. He did more than like the book. He sought out the author. While millions of readers were happy to consume Forester's book as a product to meet their need for entertainment, the young man wanted more. He wanted to know the person who wrote the book. You could say millions were thankful, one was more than that.
The nine lepers were thankful. The one leper was more than that. Around here we say that Jesus transforms us so we can help change the world. That's true. But, maybe a more complete description of the process would be, Jesus transforms us into thank-God-full people as we help change the world. Take just a minute and think back to a circumstance or event for which you truly thank God. In the words of C.S. Lewis, you can very properly say how good God is to give me this. That's gratitude. Now, in adoration, ask what must that being be like whose far off and momentary flashes of brightness are like this. Come, be on mission with God. Amen.
Share this Sermon
Read More