Rancho Bernardo Community Presbyterian (OLD)
Justice in the Wilderness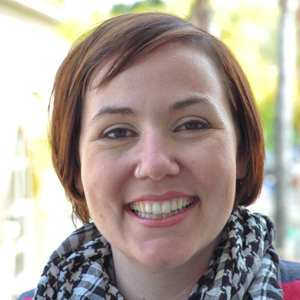 Deuteronomy 5:12-16
It was the Sabbath. The sun was just about to set in the distance and it was casting a beautiful golden glow on the people who had gathered. Some of the older folks were still arriving. They didn't move as quickly as they used to, the journey had really taken its toll. As they arrived they joined masses of people already visiting together around a fire.
A group of the guys had huddled together off to the side and were busy talking... probably about tools or cars. Some young moms sat nursing, quietly rocking their babies while others were about to lose their minds trying to wrangle their children who were running dangerously close to the fire. The teenage boys were busy throwing things at each other, trying to impress the on looking girls. They were all so engaged that they hadn't even noticed that it was time to start. Moses stood up looking over the tribe of Israel. His people - God's people. A tribe of wanderers. You know, it was never supposed to be that way... all that wandering. The people of Israel were destined for the Promised Land and yet they had become a people defined by the wilderness.
It was hard to believe that their wandering was about to end after 40 years. It was hard to imagine how they would define themselves once they were no longer wandering. And there Moses stood trying to decide what to say, trying to help them define themselves in a new way to prepare them for what was coming.
This tribe staring back at him... none of them were old enough to remember leaving Egypt. None of them remembered the pain of slavery or the hand of God parting the waters. They couldn't remember the night that their families had gathered together and killed the lamb smearing its blood over their doorstep believing that God was going to save them.
Sure, they had heard the stories but all they could remember was the desert…the wandering. And yet, these wanderers were about to become a people who saw God keep his promise. So what did they need? Moses decided they needed to remember.
So Moses opened the book of Deuteronomy and began to read... just kidding! Just checking to see if you were still with me! He didn't have a book... our book of Deuteronomy is a collection of sermons that Moses preached to this group - this tribe of hopeful promise receivers - as they are on the doorsteps of the Promised Land. What did they need from him as they were about to cross into the Promised Land leaving him behind. He spends his last moments with them reminding them again of who they are - of where they have come from in hopes that these memories will define who they will become.
These past several weeks we have been remembering with the tribe of Israel all the things that they learned in the wilderness because the truth is we aren't all that different. We are often at times a people defined by our wandering... knowing that we were created for something different.
This week, our last week in Deuteronomy we are going to look again at the 10 commandments. See the truth is... we, just like the Israelites, were not made for the wilderness. Ultimately, we weren't even made for the Promised Land... we were made for the garden. We were made for goodness, we were made for relationship with God and with others, we were made for shalom.
But we all know that is not our reality. We live out the nitty gritty of our lives wandering in the wilderness and the 10 commandments are God's attempt to help us live rightly in the midst of the mess. They give us glimpses, as Bruce preached a few weeks ago, of how to strive for gold when all we have is bronze.
So open your bibles with me to Deuteronomy Chapter 5. I want everyone to get out a Bible. You can lean together and share if you need to but everyone take a second and open to Deuteronomy 5 beginning at verse 6. While you read from Deuteronomy, I will read from Exodus Chapter 20. This is the account of the first time that Moses delivered the 10 Commandments to Israelites fresh out of Egypt. We're going to do a little compare and contrast.
2"I am the Lord your God, who brought you out of Egypt, out of the land of slavery. 3You shall have no other gods before me. 4You shall not make for yourself an image in the form of anything in heaven above or on the earth beneath or in the waters below. 5You shall not bow down to them or worship them; for I, the Lord your God, am a jealous God, punishing the children for the sin of the parents to the third and fourth generation of those who hate me, 6but showing love to a thousand generations of those who love me and keep my commandments. 7You shall not misuse the name of the Lord your God, for the Lord will not hold anyone guiltless who misuses his name.8Remember the Sabbath day by keeping it holy. 9Six days you shall labor and do all your work, 10but the seventh day is a sabbath to the Lord your God. On it you shall not do any work, neither you, nor your son or daughter, nor your male or female servant, nor your animals, nor any foreigner residing in your towns. 11For in six days the Lord made the heavens and the earth, the sea, and all that is in them, but he rested on the seventh day. Therefore the Lord blessed the Sabbath day and made it holy (Exodus 2:2-11).
Wait... that's different. Is that what you have there in front of you?
Isn't it interesting how all the commandments read almost verbatim and yet when it comes to the Sabbath Moses reframes this commandment for them. (Read Deuteronomy 5:12-15).
Initially, the reason for Sabbath rest is because God rested on the 7th day. In Moses' retelling of the 10 Commandments what's his reason for the Sabbath rest? In a word, "slavery." Why would he do this? What's the significance? I'm pretty sure it wasn't just because he drew a blank and had to come up with something on the spot. And here's another question, why on earth are the poor people of Israel continually reminded that they were slaves? It's like... ya, we get it! That was awful... can we move on? But no! Throughout the Bible God through the prophets reminds them... "Hey remember that one time, when you were slaves?" Like they had forgotten that horrible, broken part of their story.
As we think about this today, would you pray with me?
So this one time I was a potter... and I use that term loosely (like when Ryan Ross says he's a scientist). I guess what I really mean is that this one time, my friend Ginny Jackson, (who actually is a potter) took me to her pottery studio. Cause I wanted to be artsy. I had these grand aspirations of that day. I was all set to walk out of that art studio with this amazing vase (it was going to be so beautiful you had to pronounce it "vahz"). But in the end I left with this wonky bowl that cracked later that day... and I threw it away.
Well, last week, I learned something on Facebook - besides the fact that Pastor Bruce called me out on the ALS challenge. I learned something on Facebook I wish my broken, wonky bowl and I had known back then. There is a form of Japanese pottery called "kintsukuroi" (金繕い). Essentially kintsukuroi artists take something that's broken and they fix it... and it's art. So my poor bowl it could have had a chance! But here's the interesting thing about kintsukuroi, instead of trying to hide the brokenness of the pottery they actually accentuate it by binding the fractures back together with silver or gold. These potters believe that the story of the brokenness and the repair make the pottery even more beautiful than it was originally.
I love this understanding, "that the piece is more beautiful for having been broken." And as I thought about it, I decided that God may be a kintsukuroi potter. Cause let's be honest, He didn't design the world for brokenness - but it's broken. We know this because we feel broken inside. We can try to hold it together but we know things aren't how they are supposed to be. I would argue that the brokenness of our world is more real to us now than perhaps ever before because stories of brokenness, or tragedy, of illness and injustice they travel the planet in mere moments and are at our fingertips. Perhaps there was a time when we could ignore the truth but now it stares us in the face everyday. This world is a mess.
One of the results of this brokenness is that we all have what I like to call inverted eyeballs. We get so caught up in our own mess that we can't even see past our nose let alone revel in the fact that God doing something WAY bigger than us or our circumstances. "Us, and our circumstances"... we are a part of that bigger plan but we get so bogged down in the nitty gritty that it becomes all about us and we lose sight of that something bigger.
The Israelites struggled with this same condition. They were so focused on their broken places on their wanderings and all the things they were lacking that they were painfully unaware that God was doing something that was SO much bigger than them. So there's Moses ready to send these forgetful people off into the promised land a moment they have waited for and hoped for 40 years (little side note, did you know the journey should have only take 11 days! Are you kidding me? It's like they were trying to get lost!). Forty years of anticipation and finally it's happening! Moses wants to equip them with some last thoughts before they leave him behind.
So He reminds them of the 10 Commandments... that God has set up a plan that will help them live right in the midst of the mess. And when he comes to the Sabbath he says, "everyone gets to keep the Sabbath because remember you were once slaves in Israel." Treat others well be kind to the stranger and the slave, have compassion... cause remember that one time when you were slaves.
God through Moses is teaching something that is so important... it is often out of our own most broken places that we are invited to weave restoration. To bring justice, to show love and mercy. See the world it can't be fixed with programs or policies. The true hard work of justice and love and restoration... it has to be personal. And nothing is more personal than our brokenness that we have lived through.
Some friends and I watched a film here the other night called For the Life of the World and it asked an interesting question: "what is our salvation for?" The answer they propose is our salvation is not for us... it's not for heaven... it's for the life of the world. Well, in the same way I think that our brokenness - the painful hard places of our lives they aren't for us. In 2 Corinthians 1:2-4 Paul says, "Praise be to the God and Father of our Lord Jesus Christ, the Father of compassion and the God of all comfort, who comforts us in all our troubles, so that we can comfort those in any trouble with the comfort we ourselves receive from God."
See, God is a kintsukuroi potter. He takes things that are broken and he creates art. If we let Him, God wants to use those broken things to bring LIFE to the world. And if we are willing to offer up our brokenness God scoops up those fragments of our lives... the things we thought were shameful and useless and filled with pain and he binds them into his great, ongoing work or art... his creation.
Read More