Rancho Bernardo Community Presbyterian (OLD)
On Mission With Each Other
Nov 17, 2013
Dr. Bruce Humphrey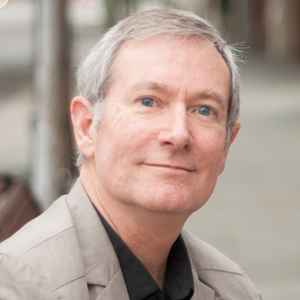 Philippians 4:4-6
My grandmother wanted to be a missionary to the Indians of Alaska. Growing up in a logging camp in northern Idaho, as a girl her church's Sunday school took up offerings for the missionaries to Alaska. She prayed as a girl that God would let her go serve among the Alaskan Indians. She wanted the lives of Alaskan Indians to be better. God planted something in her heart for those people.
For about ten years Nonnie prayed weekly to be able to serve in Alaska. From aged 7 to 17 she begged God to use her to bless the Alaskan Indians. Eventually she gave up her hopes to serve in Alaska, went to college, got married, became a mother and a grandmother. Life happens. She hardly ever thought much about her youthful desires to bless the Alaskan Indians. It was just a girl's unanswered prayer.
Fifty years later, however, God called me to become a missionary to a Tlingit village in Alaska. When I shared what God was doing in my life, my grandmother realized this was an answer to her long ago prayers. God did not answer by sending her immediately to Alaska. Instead God answered by sending her grandson as a missionary to Alaska fifty years later. The good news is that she could make the connection of how her childhood prayers were answered fifty years later, and she gave thanks for God's faithfulness.
I use this story to reflect not only on our impatient tendency to pray for our own situations and our immediate circumstances. But I also want to reflect on the power of thankfulness when we step back away from our immediate anxieties to appreciate how God weaves our lives together into answered prayers. We pray on Tuesday for an answer on Friday. God hears our prayers on Tuesday and answers then over the next twenty plus years through the connections of our lives. God works more in the realm of the decades and centuries. It is only through thankfulness that we catch the wonder of God at work among us.
Here is the truth: God is at work, but not in our time frame. This is why thankfulness is so important. Thankfulness draws us out of the anxiety of our immediate circumstances, and helps us focus on the faithfulness of God over the generations. What if instead of getting caught up so deeply in the concerns of our lives and the issues of our own circumstances, we learned to step back and seek the broader scope of what God is doing in the world by centuries and generations? What if our time with God redirected our thoughts away from our own anxious lives and reminded us of God's faithfulness over the centuries? What if we listened more to the lives of others and worried less about our own families, our own nation, our present days?
C. S. Lewis has a helpful insight about how to break our modern anxiety. He suggests that we tend to get overly caught up the issues of our own day. "Every age has its own outlook. It is especially good at seeing certain truths and especially liable to make certain mistakes. We all, therefore, need the books that will correct the characteristic mistakes of our own period. And that means the old books…. The only palliative is to keep the clean sea breeze of the centuries blowing through our minds, and this can be done only by reading old books."
This is particularly true of reading the Bible. Our natural tendency will be to start our day fretting about our immediate circumstances. The moment we pick up the Bible we are transported to ancient days with an eye to see God at work in the lives of others. Reading the Bible, my mind moves to stories of Abraham and Moses, Mary and Paul. My mind moves from my own circumstances into another world that declares God's faithfulness and love. The Bible opens the windows of my mind to air out the stuffy room of my own anxieties with the refreshing sea breezes of people's stories of faith. I move from anxiety to thankfulness. God is in charge not me. God is at work in subtle ways that impact the centuries not just tomorrow.
4 Rejoice in the Lord always. I will say it again: Rejoice! 5 Let your gentleness be evident to all. The Lord is near. 6 Do not be anxious about anything, but in every situation, by prayer and petition, with thanksgiving, present your requests to God. (Philippians 4:4-6 NIV)
As we head into the second half of November we bookend the holidays with thankfulness. The season starts with thankful celebrations of harvest and turkeys, pumpkin pies and family gatherings. Then after Christmas we finish with thank you notes to loved ones. We surround these holidays with thanks.
I am recalling the boy who opened his Christmas present from his Aunt Susan. Another shirt? Why did she always give him clothes? If that weren't bad enough, she constantly forgot how old and big he was. He checked the shirt size. Two sizes too small, yet again! He turned to his mom and asked, "Do I have to write a thank you note to Aunt Susan? The shirt she got me is two sizes too small." His mother insisted he write something nice to show his appreciation. He sat down to write his note, "Dear Aunt Susan, thank you for the shirt. When I put it on I get all choked up."
The Apostle Paul frames prayer as an act of gratitude. "Be anxious for nothing." How do we halt our tendency toward anxiety and fear, worry and concern? Paul invites us to focus our requests on thanksgiving. "Let your requests be known WITH THANKSGIVING."
Paul seems to describe an either/or option. It is as though our minds are wired with two alternate systems. We can either turn off the part of the brain that handles anxiety and worry, or we can flip the switch and turn on the part of the brain that handles thankfulness and peace. These two systems don't work at the same time. So, if we are feeling anxious a practical answer is to replace anxiety with praise and thankfulness.
Okay, so thankfulness to the Lord for our blessings helps us feel less anxious. We step back and trust that God is in control. We see the hand of God at work over the decades and centuries. But isn't there a quicker way to connect with the power of thankfulness. Must we wait for future generations to fulfill our hopes and prayers?
I am thinking of an experiment done a while ago. In fact, in a moment I want us to watch a video of an actual experiment. It was based on studies that suggest that thankful people are happier people. The results were published. A video organization became curious if this was simply true over long periods of time or even in immediate circumstances? They decided to test how quickly a person's happiness is impacted by capturing people actually in the process of giving thanks.
These people agreed to participate in a social experiment. They were given a pre-test to determine their level of happiness when they arrived. Then ca me the experiment with thankfulness followed by a post-test to see if their happiness factor had gone up. Watch this.
Follow up: Let's take a couple minutes of silence to write a thank you note to someone. What about them makes you thankful? Thank God for their impact on your life.
Now, what would happen if you told them between now and Thanksgiving Day?
Share this Sermon
Read More