Rancho Bernardo Community Presbyterian (OLD)
On Mission With Elisha
Nov 3, 2013
Dr. Bruce Humphrey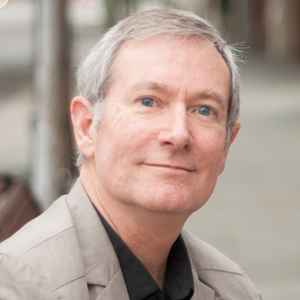 2 Kings 2: 9-14
"Are you saved?" There I was, an elementary age boy answering the front door on a Saturday morning. My mom, busy in another part of the house, had called for me to answer the door. I wasn't happy about giving up my cartoons to answer the door. If that weren't bad enough, the man at the door asked me a question I didn't understand. "Are you saved?"
I didn't know how to answer his question. I remember calling out to my mother, "Mom am I saved?" Without coming to the door she called back, "Tell them you are a Presbyterian." So I answered, "I am a Presbyterian."
Presbyterians don't often use the word "saved." We tend to use bigger theology words like "salvation." What is the difference between "saved" and "salvation?"
When Paul tells the Christians in Philippi that following Jesus includes working out their salvation, it sounds like he is talking about more than simply each person being saved. Saved is mainly what God does for the individual. Salvation is what we do together in response. Saved is more about each person's moment of conversion. Salvation is more about the joining with each other in the process of transformation.
I believe in people being saved. I believe in conversion. However, if we only focus on "saved," we will fail to appreciate our shared called to help change the world. "Saved" is more of a private moment. "Salvation" is more of a community movement.
Today, if that man stood at our front door and asked me the question, "Are you saved?" I would respond in the affirmative that Jesus has called me to follow him and I responded positively to his invitation. But I would want to tell the man that not only am I saved, I am also on mission with God. I have come to understand that Jesus offers more than my personal forgiveness, He also offers a challenge to join with God's people on mission with God—salvation.
I invite us today to consider stepping up to the challenge of working out our salvation—or joining together to be on mission with God. It is the challenge that Elisha presented to the people of Israel in his day. In today's Bible story Elijah's life is coming to an end. Elisha is the next called prophet. Elisha realizes that his call is to challenge a community of faith to be on mission with God. Listen to the Bible from 2 Kings 2.
9 When they had crossed, Elijah said to Elisha, "Tell me, what can I do for you before I am taken from you?"
"Let me inherit a double portion of your spirit," Elisha replied.
10 "You have asked a difficult thing," Elijah said, "yet if you see me when I am taken from you, it will be yours—otherwise, it will not."
11 As they were walking along and talking together, suddenly a chariot of fire and horses of fire appeared and separated the two of them, and Elijah went up to heaven in a whirlwind. 12 Elisha saw this and cried out, "My father! My father! The chariots and horsemen of Israel!" And Elisha saw him no more. Then he took hold of his garment and tore it in two.
13 Elisha then picked up Elijah's cloak that had fallen from him and went back and stood on the bank of the Jordan. 14 He took the cloak that had fallen from Elijah and struck the water with it. "Where now is the Lord, the God of Elijah?" he asked. When he struck the water, it divided to the right and to the left, and he crossed over. (2 Kings 2:9-14 NIV)
A story is told about Sir Arthur Conan Doyle, the world famous author of the Sherlock Holmes mysteries. Doyle got into a taxi outside the railway station in Paris. The taxi driver loaded his luggage into the car, climbed in, turned to him and asked, "Where can I take you Mr. Doyle?"
Sir Arthur Conan Doyle was astounded. He had never met the driver, so how did he know Doyle's name? The driver responded, "This morning's paper had a story that you were on vacation in Marseilles. This is the taxi-stand where people from the Marseilles train always stand. Your skin color tells you were recently on vacation. The ink-spot on your right index finger suggests to me that you are a writer. Your clothing is English, not French. Adding up all those pieces of information, I deduce that you are Sir Arthur Conan Doyle."
Doyle exclaimed. "This is truly amazing. You are the real-life counterpart to my fictional hero, Sherlock Holmes."
The driver responded, "There is one more thing. Your name is printed on the side of your luggage."
Names were important in Hebrew culture. Elijah's name means "The LORD is God." His emphasis was on believing in the one true God. Doctrine. Truth. Elisha's name means, "God is salvation." What does that mean?
Salvation is more than truth and doctrine; it involves experiencing God together in community. Salvation is about joining others in God's mission. Elisha picked up the ministry at the point where Elijah left off. Elisha reminded the people that salvation is about more than simply believing God and holding to truth. Elisha helped people discover that salvation is worked out in relationships.
Salvation—being on mission with God—always involves a relational component. A destitute widow desperately approaches Elisha because her children are to be sold as slaves to pay her bills. She feels isolated, alone, desperate. She doesn't know what to do. She believes in God. Her husband was a preacher. But now she has hit hard times and feels stuck.
Elisha responds to her request by telling her to borrow pots from her neighbors. Her boys must go door to door in the neighborhood in order for the miracle to happen. Once they have collected the pots, he tells her to pour her last bit of oil into the first borrowed pot. As she pours the oil, it miraculously multiplies. Her sons bring her another pot and another and another. One after the other, the pots are filled with oil. After the pots are full, she then sends her sons back to those same neighbors and sells them oil. Listen again to this story from 2 Kings 4.
The wife of a man from the company of the prophets cried out to Elisha, "Your servant my husband is dead, and you know that he revered the Lord. But now his creditor is coming to take my two boys as his slaves."
2 Elisha replied to her, "How can I help you? Tell me, what do you have in your house?"
"Your servant has nothing there at all," she said, "except a small jar of olive oil."
3 Elisha said, "Go around and ask all your neighbors for empty jars. Don't ask for just a few. 4 Then go inside and shut the door behind you and your sons. Pour oil into all the jars, and as each is filled, put it to one side."
5 She left him and shut the door behind her and her sons. They brought the jars to her and she kept pouring. 6 When all the jars were full, she said to her son, "Bring me another one."
But he replied, "There is not a jar left." Then the oil stopped flowing.
7 She went and told the man of God, and he said, "Go, sell the oil and pay your debts. You and your sons can live on what is left." (2 Kings 4:1-7 NIV)
Is her miracle only about her financial needs and how she can pay her bills? Is it simply a story about the miracle of God multiplying her oil? As wonderful as that miracle is, isn't it also about helping her to reconnect with her neighbors after the tragedy of her husband's death? She is working out salvation by reconnecting with others after her sorrow. Salvation requires the community to care for each other.
Her presenting crisis was financial. She could not pay her bills. She worried that she could not feed her family. She needed money. But what she had failed to appreciate was that God wanted to restore her relationships and multiply her resources by connecting her in the community. Her salvation required community.
She went from "Take care of me, I am in need" to "Here, neighbor, let me bless you with you some oil." She went from private faith as doctrine to connection with God's mission. She was working out salvation in the community.
Instead of asking, "Are you saved" let me ask, "What is your 'salvation is shared life in community story'?" I recall the night Kate and I sat in the waiting room outside of ICU. Our teenage son was in a coma. The neurologist gave us little hope. That evening I glanced into the doctor's area and discovered that the neurologist was surrounded by several physicians all of whom were personal friends of ours. They were giving their evening to gather and consult about any options that might help pull our son out of the coma. Meanwhile, outside the Intensive Care Unit the waiting area filled with church members and friends who came to join us in an evening prayer vigil. It was that night during our prayer time that our son gave the first signals of what would become his amazing, miraculous recovery. As important as his physical healing was, I learned that night how powerful healthy relationships are in our lives.
November is the season when we count our blessings and give thanks. Often we take this to mean that we count our financial blessings and celebrate that we are fed and housed. Yes, these are worthy of thanksgiving. But let me suggest that we also count our blessings of relationships. We are working out our salvation in community by being on mission with God.
Share this Sermon
Read More