Woodridge United Methodist Church
We're Related to Them?
Dec 30, 2018
Rev Dave Buerstetta
Matthew 1:1-17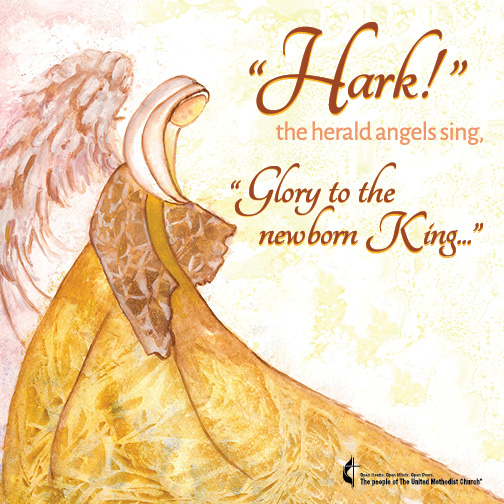 Last Sunday was the final day of Advent and next Sunday is Epiphany, which means this Sunday, December 30th, is the only Sunday we get during Christmastide.
(No, Christmastide isn't something you spilled on your sweater. It's the official, churchy name of the Christmas season. You know, that thing that lasts for 12 days? That's Christmastide. But don't worry, no collection of birds of any kind are involved in worship this week.)
In other words, this Sunday, December 30th, is a day for us to say:
"We're in church and we're singing…we're in church and we're SIIINGIIING!!"
Because that's what we do during Christmas to celebrate Incarnation, God's ultimate act of solidarity with humanity: we sing!
Oh sure, we will pray, light candle, read scripture, and Pastor Dave will talk a very little bit (What? It's not impossible for him to talk only a little. It's Christmas, it's a time of miracles)…but, mostly, this Sunday, December 30th, at our one and only worship gathering at 10:00 a.m., we will sing.
We've picked a couple Christmas songs that we missed last week and we'll leave plenty of time for a hymn sing. That's right, a time where you, the congregation, get to play hymnal DJ and pick what we sing!
Christmas songs, like all our songs, are full of theological statements. We'll let them do most of the talking in our (now annual?) Homily and Hymns time. This year Pastor Dave calls it "Sing We Now of Christmas 3.0" OR "We're Related to…Them??"
Response: "Jesus' ancestors were not all good people. Some were sinful people, but Jesus came for the lost and sinners. He is our savior".
Read More